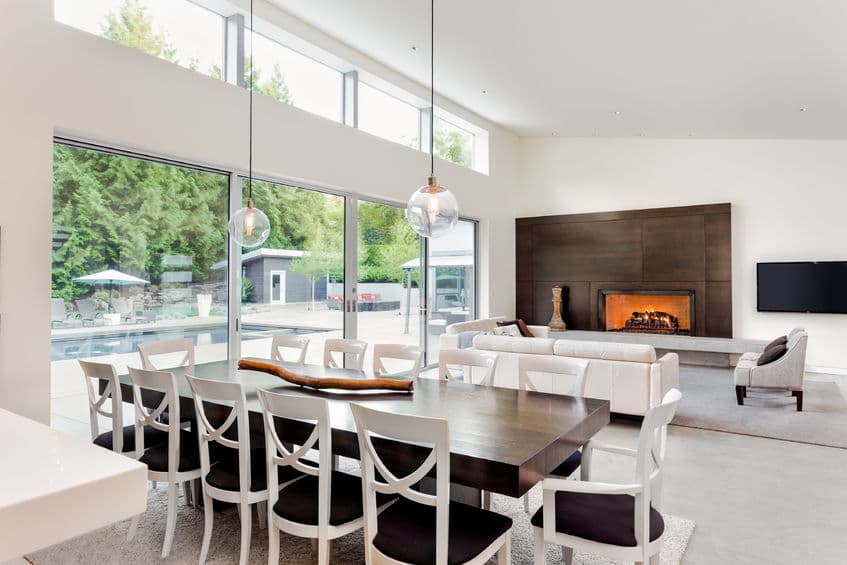 Buying new windows for your San Diego home is a sizeable investment. It can be a smart investment—especially if your current windows allow heat and cold into your home, requiring you to run your heater or air conditioner almost daily. But what styles of replacement windows should you choose? You aren't limited to the styles you currently have, rather, you can often replace your old windows with different styles that better suit your home and your lifestyle. Here are some popular window styles for San Diego homes, as well as why you might choose them for different rooms in your house.
Single Slider Replacement Windows
Single slider windows are very popular in San Diego homes. You typically see them in larger rooms, such as living rooms, family rooms, and master bedrooms because they require more horizontal wall space than other types of windows.
Single sliders consist of two side-by-side glass panels, one of which is fixed, and one of which is operable. To open a single slider, you slide the operable panel to the side, in front of the fixed panel. The operable panels slides in a groove or track. The only downside that people find with single slider windows is that the groove or track needs to be kept free from debris in order to operate properly. This would require you to wipe it down occasionally or use the hose attachment on your vacuum to remove any debris that collects in that area.
Single Hung Replacement Windows
Single hung windows are vertically oriented windows, also with two glass panels, but with one on top of the other. To open, you slide the bottom panel up, in front of the top panel. Single hung windows are found most often in more traditional-style homes, but can work equally well in more modern homes. Since single hung windows require less wall space, they are great for smaller rooms, such as bedrooms and bathrooms.
Casement Windows
Casement windows are distinct from other types of windows in that they open using a crank mechanism. The window swings outward like a door when opened. Casement windows are great because they let in a ton of fresh air, since the entire window can be opened wide. This makes them a good candidate for rooms that tend to get stuffy, such as bathrooms or kitchens. The only thing you'll need to keep in mind with a casement window is whether or not you have the clearance outdoors to accommodate the window when it's open.
Picture Windows
Picture windows are those that are made up of just a single panel of glass that doesn't open. They are the perfect choice for a room in your home that has a great view of the outdoors, because there are no frames going through the middle of the window (like there is in single slider or single hung windows) and no screen behind the glass to obstruct your view. Picture windows also let in a ton of natural light. The only downside of picture windows is that they offer no ventilation. They also cannot be used as an egress window in a bedroom. Picture windows can be made in any shape or size to fit in any room you choose.
Working with a San Diego Replacement Window Company
If you're still now sure what types of windows would be best for your particular home, a San Diego replacement window company can help. These types of companies specialize in replacement windows and can help you choose from the various styles on the market (including some that weren't included above).